conoce más de nosotros
We dream of creating a space where we can internationally publicise the works of great Spanish architects of Alejandro de la Sota's generation who built their works in the second half of the 20th century: a prolific period that is still very little known. For this purpose, we have set up the arquitecturamoderna.es website, where you can discover the keys to understanding modern Spanish architecture.
With the successive Pioneers of Modern Spanish Architecture international congresses, we encourage the critical study of the pioneers' most important works. You can find out about these through all the papers presented at the congress and videos of the debates at congresopionerosarquitectos.com.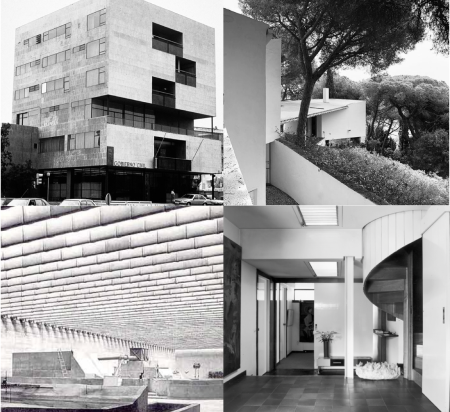 The Foundation wants to add our experience to that of all institutions and individuals working to recover the archives of other 20th-century Spanish architects. For this reason, we have established a shared space with the idea of making it easier for researchers, students and architects to find archive material. On the archivosarquitectos.com website you can find more than 100 identified architects' archives. We have advised 13 of these on how to digitise and disseminate their archives in an open format.