about the foundation
Alejandro de la Sota's great vocation for teaching architecture and his concern that his work and thought should be easily accessible to students, researchers and architects, led his heirs to set up the Foundation that bears his name in 1997, with the aim of preserving and publicising his work. Since then, the Foundation has catalogued and digitised his archive and has set up the website www.alejandrodelasota.org, which contains one of the world's most complete open digital archives of an architect's work online.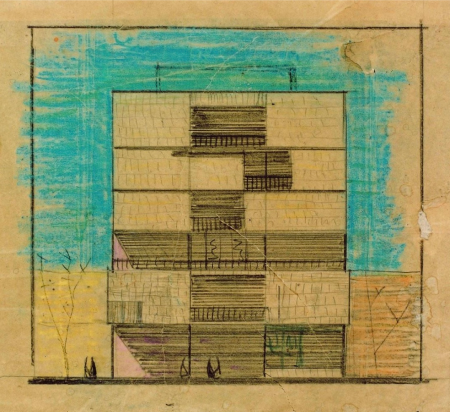 The Foundation's aims are to conserve, preserve and, principally, to publicise the work of Alejandro de la Sota and the values that inspired it. Aware that the architect's work shares very some specific historical premises and, sometimes, the spirit of many of his contemporaries, the Foundation also helps publicise and increase international awareness of modern Spanish architecture. Now our main aim is to publicise to new generations of architects an architectural legacy kept alive today thanks to the knowledge and values architecture is capable of putting across.
foundation projects
about alejandro de la sota