collaborating member
Join the Foundation as a Collaborating Member for an annual fee of €150. Enjoy the benefits we offer you for your special support for the Foundation in publicising Alejandro de la Sota's work and modern Spanish architecture.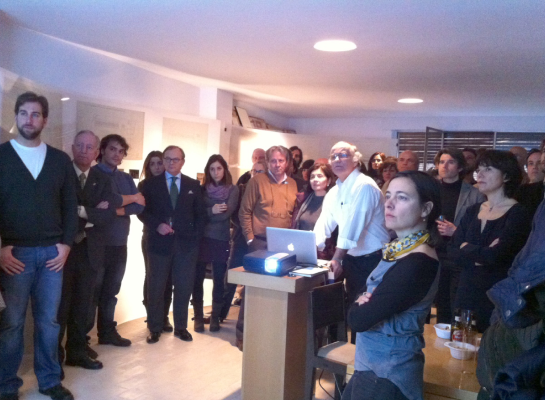 Contributing Members and Honorary Members feel an affinity to de la Sota's work and thoughts, and want to support the further dissemination of his work. In addition, they know what it takes for us to achieve our goals, and therefore wish to contribute and support the Foundation in a special way.
Your help is essential to the continued dissemination of the work of Alejandro de la Sota.
Fill out the following form to join us on our journey, and enjoy the many benefits on offer:
Free registration to the Congress Pioneers of Modern Spanish Architecture
Direct download of up to 300 archive images without watermarks each time you renew your annual membership.
30% discount on guided tours of the works of Alejandro de la Sota in Madrid.
30% discount when you purchase items from the Foundation's store.
Invitations to enter competitions and participate in events organized by the Foundation.
25% discount on all published archive material.
Join as a Collaborating Member