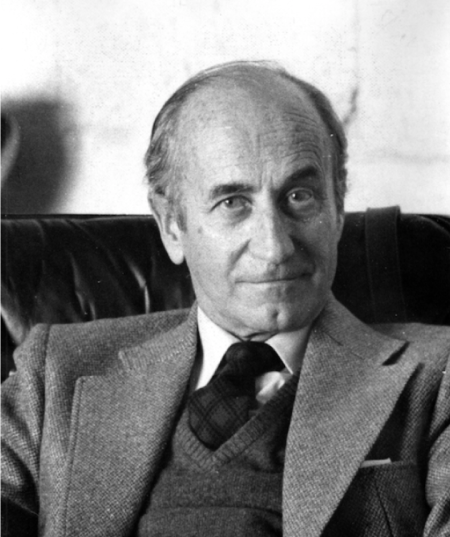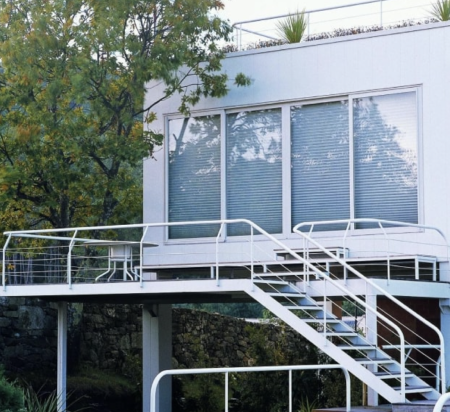 about alejandro de la sota
I always liked to talk about Architecture as entertainment; if it is not done happily, it is not Architecture. This joy is, precisely, Architecture, the satisfaction that is felt. The emotion of Architecture makes you smile, it makes you laugh. Not life.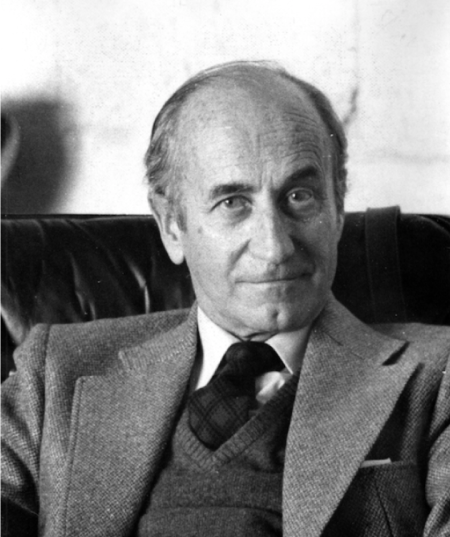 Alejandro de la Sota (Pontevedra, 1913; Madrid 1996) is one of the greatest masters of the Spanish Architecture of the 20th Century. He was a professor at the School of Architecture of Madrid (ETSAM), serving its trail as a reference for several generations of Spanish architects.

During the thirties, he moved from his home town Pontevedra to Madrid where he started his studies in the Faculty of Mathematics, which was a necessary condition to enter in the School of Architecture. Once he got his degree in Architecture in 1941, he spent the first years of his professional life working for the National Institute of Colonization; a stage that ended up with the construction of the village of Esquivel (Sevilla, 1952-1963) and Arvesú House(Madrid, 1953-1955, demolished). Since then, he participated in different competitions, following the same idea as he did in his previous work, the Civil Government of Tarragona (1957-1964). This building has been considered by many people his first masterpiece. During this prolific period he did several projects of modern industrial architecture, such as Clesa Dairy Plant (Madrid, 1958-1961) and CENIM premises in the Campus of the University(Madrid, 1963-1965) and he also built his most recognized and admired work, the Gymnasium of Maravillas School (Madrid, 1960-1962); which is considered by the British critic William Curtis, the most significant work of Contemporary Spanish Architecture.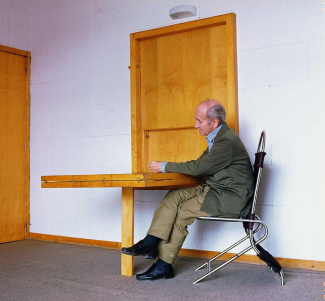 In 1960 he obtained a job as a Government officer at the Post Office, and throughout this decade, he researched the possibilities that new materials provide and developed several projects based on a constructive approach consisting of the use of prefabricated concrete panels for walls and floors. This idea is shown in Varela's House in Villalba (Madrid, 1964-1968).

In 1971 he leaves the university education as a professor, coming back to his public service position at the Post Office. During these years he built César Carlos Residence Hall in the Campus of the University (Madrid, 1968-1971), the building for class and lecture rooms of the University of Sevilla (1972-1973) and Guzmán's House in Santo Domingo 's urbanization (Madrid, 1972-1974), in which he tried out issues to be applied afterwards in Domínguez's House in A Caeira (Pontevedra, 1973-1978). The Computer Center for the PO Box in La Vaguada (Madrid, 1972-1977) and years later, the Post and Telecommunications Building in León (1981-1984) belongs to a stage where he was completely involved in light prefabricated techniques.

Since the lecture he gave at the Architecture School of the Technishe Universität of Münich in 1978, his works were internationally well-known giving many lectures in Spain and abroad. His work has been shown in personal exhibitions at different universities like Harvard University, the Architectural Association of London, the ETH of Zürich, Karlsruhe, Aachen and Milano, apart from many architecture schools of Spain.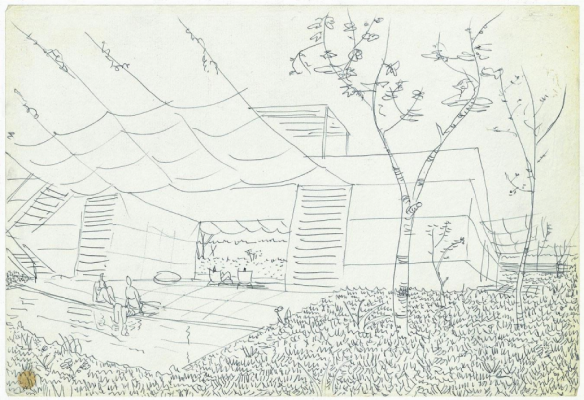 awards
1963 National Architecture Prize. Fine Arts Competition.
1973 Architecture Prize. Directorate-General of Fine Arts.
1973 National Fine Arts Prize. Directorate-General of Fine Arts.
1974 National Architecture Prize for the Classroom and Seminar Building at Seville University.
1975 Fine Arts Competition Prizes: Architecture, for the Classroom and Seminar Building at Seville University.
1975 Prize for the best building constructed in Seville: the Classroom and Seminar Building at Seville University.
1984 Gold Medal of Merit in Telecommunication.
1985 City of Pontevedra Prize.
1986 Gold Medal of Merit in Fine Arts.
1988 Gold Medal for Architecture. Higher Council of Colleges of Architects
1988 Pinat Prize.
1993 Antonio Camuñas Foundation Prize.
1996 Gold Medal for Architecture. Catalonia College of Architects.
2008 Pazo de Prata INEF Galicia. Universidade da Coruña.
2009 International Award Architecture in Stone, Verona 2009, XI Edition: "Ad memoriam" for the Civil Government Delegation, Tarragona.
Access to Alejandro de la Sota's bibliography